SiteTrax Drive - Installation and Configuration
Android Device: Make sure you have an Android Device is using OS Android 10 or later. Devices manufactured after 2015 should run Android 10 or later by default.
Online Spreadsheet Access: You should receive a sheet with a link to install the app. Click that link to begin the download process. You may have to adjust your device settings to be able to download apps from the Google Drive.
PIN for Android App Required: Once downloaded, you will select "Use Provided PIN" from the opening menu and enter the PIN number that will be provided to you at the same the link to install the app is provided.
Allow Permissions: Similar to many other apps, SiteTrax will need to access your phone's camera, GPS, and storage. You will be prompted to allow access and need to enable all permissions.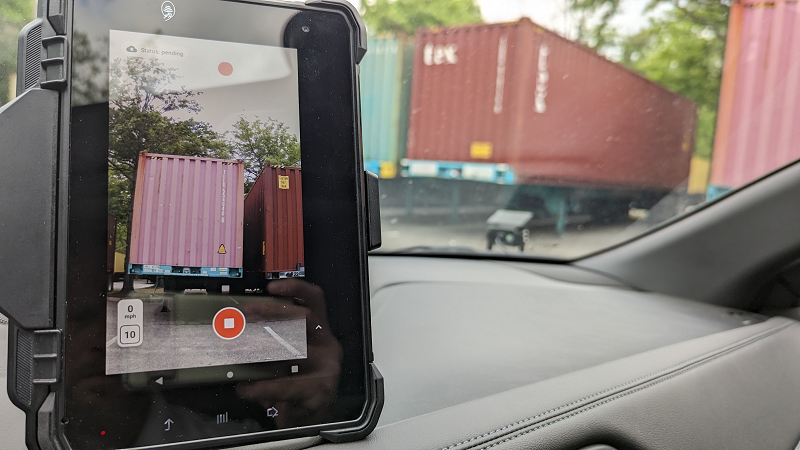 Be sure the level on the camera is mounted on a level surface on the vehilce.
Be sure each container is fully in frame by driving approximately 10 ft from containers.
Be sure to drive below or at 10 mph in order to capture all containers.
If possible, have the phone on wifi after completing the data collection to increase upload speed. For best video upload quality, capture videos without data connectivity and then bring the device into a strong WiFi connection to upload all the videos.
Be sure to bring the phone in to charge at the end of each day.
NOTE:  The tablet can be unmounted from the docking station and brought closer to WiFi is not available near the vehicle after scanning.
Need support?  Click on the link to the right to submit a support ticket!